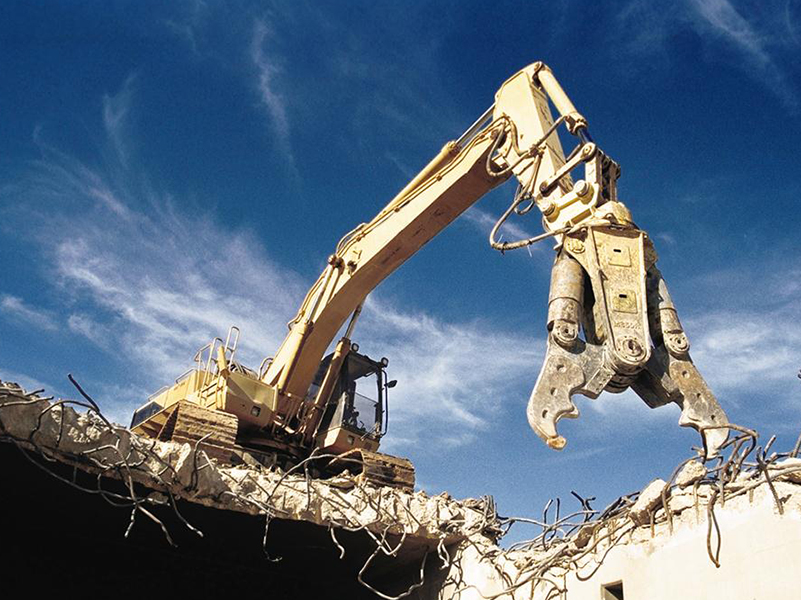 Demolition
With PURENVIRO INTERNATIONAL PTE LTD COMPANY as building demolition contractors and High Reach Demolition company, we intend to provide a focus approach to fast, safe and technology driven demolition services to Civil, Infrastructure, Builders, Developers, Contractors, Plants & Factories, Corporate Clients and Scrap to undertake demolition contracts for various applications.
Demolition services can now be provided with a professional outlook and in an organized way and shall not only gear the industry which is always short of labor but shall also provide faster, safer and mechanised solutions along with recycling of concrete debris.
When you work with a reputable demolition contractor, like PURENVIRO INTERNATIONAL based Demolition, you can expect the employment of the following best practices:
COMPLETE UNDERSTANDING OF THE DETAILS: We meet with clients and inspection agencies to learn the project's goals, concerns, deadlines, start dates and other vital information.
A DETAILED, CUSTOM-TAILORED PLAN BASED ON A PROJECT'S SPECIFIC NEEDS: When designing a plan, we perform a full assessment of the site and surrounding areas. During the assessment, we consider environmental concerns and make plans for the demolished materials. Clients will learn about the recycling practices and green techniques available to determine if they offer the greatest benefits to the project and community. The plan will also include a demolition schedule.
SAFE, EFFICIENT AND PROACTIVE WORK: Because of the copious details in demolition project plans, each step of the process is thoughtful and predictable. If the site contains hazardous materials, contaminated soil or other health hazards, we will remove them and re-mediate the site so you don't have to vet and hire another contractor to complete the task. The vast range of services that we provide includes preparing for new site work and excavation, allowing you to transition to your construction project seamlessly.